Darren can support in three key areas:  1-Leading Change   2-Executive Team Development  and 3-Deploying Diversity, Equity, and Inclusion (DEI)  |  
Audience:  Executive Leaders • Industry:  Corporate | Not for profit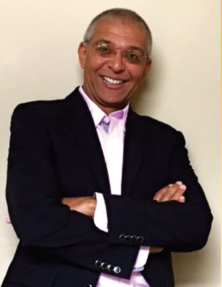 Tailored • Interactive • Informative • Engaging

One of the most challenging aspects for today's leaders is knowing how to effectively influence, guide, and coach others in this extremely volatile, uncertain, complex, and ambiguous (VUCA) world.  As a certified change management professional and mediator, Darren brings tailored data driven presentations on leading change and DEI.
As an executive leader advisor to leaders on organization development and diversity, equity, and inclusion (DEI), Darren has facilitated and advised clients to successfully begin data driven DEI conversations about how to integrate DEI into the overall strategic objectives, structure, and culture of an organization.
"Darren is one of the most effective leaders I have ever observed…" – Rob Spruill, Nissan USA
Download Darren's Professional Speaker Sheet
What Audience Members Have Said About Darren:
"As the facilitator and advisor for the session on Assessing Leadership, Letting Go, and Discovering Diversity, you have presented a model of leadership excellence and scholarly achievement." -Brenda Hunter, Director, National Extension Leadership Development, Tennessee State University
"Darren was able to… craft a message [on Diversity] that was uniquely appropriate for our situation… and provided wise counsel to our leaders and staff. He is one of the most gifted trainers I have observed." -Carol West, Asst, HR Director, Thomas Nelson Publishing
"Darren's [advice] last year was so effective… He will surely be at the top of our list of speakers for next year's conference." -Frank Gibson, Jr., Rotary International